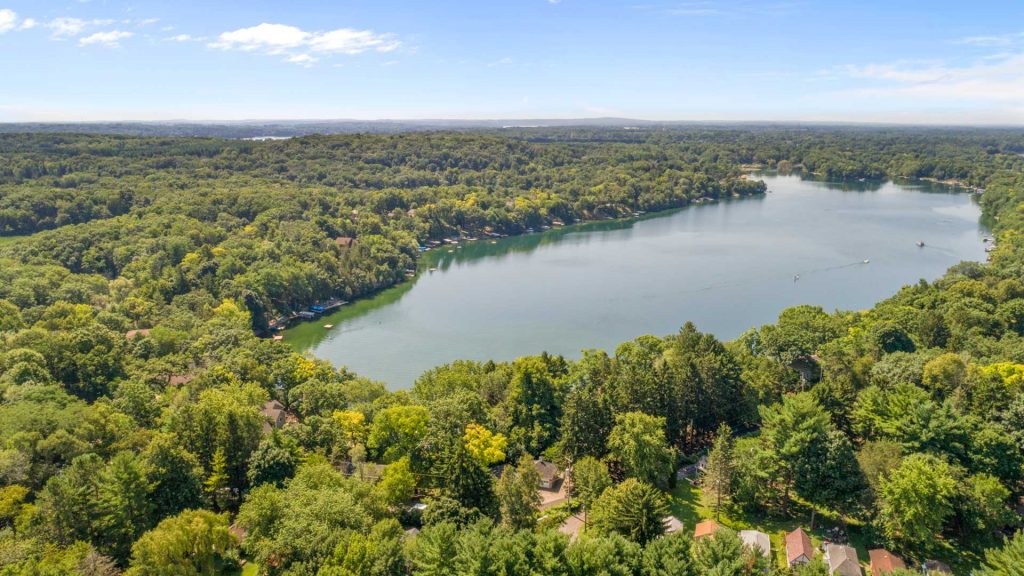 When starting your search for a lakefront home, people spend more time than required when looking at properties on 8-10 different lakes. While it's not necessarily a waste, some simply don't have the time to get to each body of water to decide which lake will be the right fit for their needs. Here are six time savers to help you narrow down which body of water will be the right choice.
Price range

. This may seem obvious to most but you usually can include or exclude Beaver, Pine and Oconomowoc based on your budget. To buy a tear down on these lakes usually you will spend $2Million plus just go get started. Most of the other lake prices will stay under that two million benchmark.

 
Boat traffic.

If you don't care for mass amounts of boats zipping by your pier you can automatically eliminate Okauchee from your search. There are parts of the lake that are away from this type of activity but for the most part you're going to want to look somewhere else first for peace and quiet. A good way to gauge this is to check into the public access situation. If there's more than one boat ramp it's usually a sign.

Entertainment.

On the flip side of it, if you're a socialite and want to access bars and restaurants from your boat Pewaukee and Okauchee should be at the top of your list. You're not going to want to buy something on Golden Lake if you want to dine and drink regularly at establishments.

 
Size of the lake.

This is often time overlooked. The size of your lake will dictate ease of whipping around your boat or jet ski, a leisurely happy hour cruise and overall flexibility in the different types of activities you choose to engage in.

Location. Close proximity to amenities, the freeway and hospitals is something key to weigh in on. Not to pick on Lake Keesus because it's a great, peaceful sanctuary but it's a little bit out there from everything. This however is a selling point to some. The lake is almost a half hour to major healthcare facilities which could be a negative to some. The good news is, the majority of the lakes here are within 10-15 minutes from everything.
Type of clarity/bottom.

Last but not least, water clarity and type of bottom is a big drawing point for many. Beaver Lake, known for its teal blue water, can definitely win one over when putting it side by side of any other lake. However, different parts of each lake can give you significantly different environments.

 
Whether you're looking for a weekend getaway or a year round sanctuary, entrust a knowledgeable agent to ensure you pick the right lake and the right home. To see the lake from a different angle contact us for a personalized boat tour today!