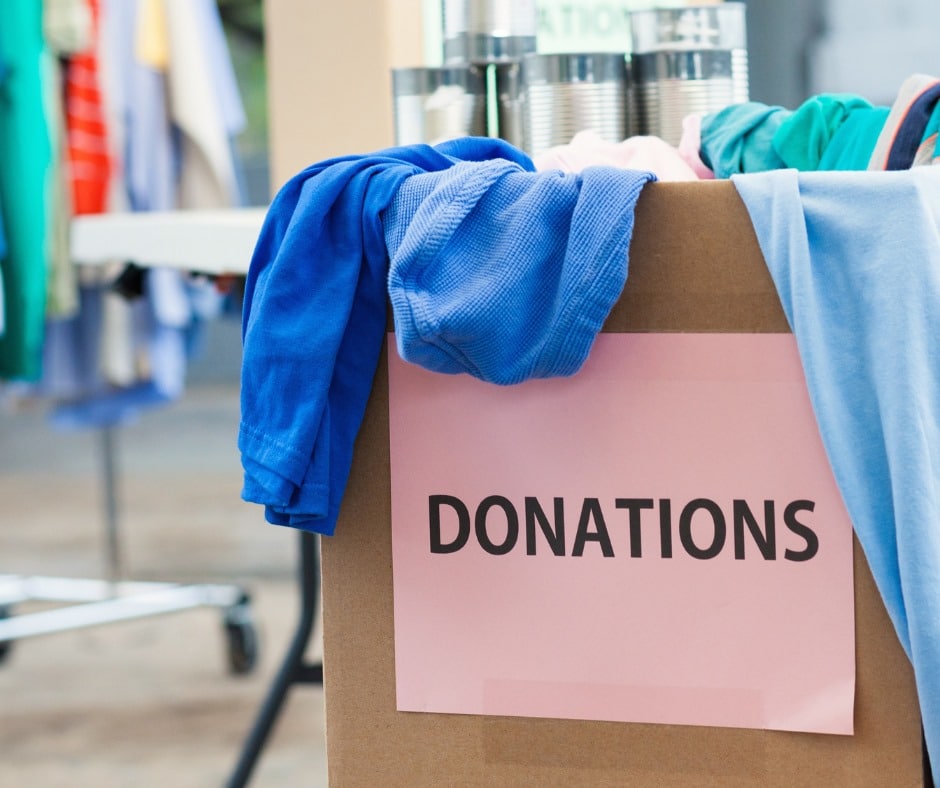 Who here has a pile of clothes or home goods sitting somewhere in the corner of their house or backseat of the car? Guilty.
Sometimes we are just too busy to drive somewhere, maybe we forgot about it, or had the intentions of bringing it to a resale shop.
Well let's take this off your to-do list before summer is here!
𝙏𝙝𝙚 𝙃𝙤𝙥𝙚 𝘾𝙚𝙣𝙩𝙚𝙧 (𝙒𝙖𝙪𝙠𝙚𝙨𝙝𝙖): https://hopecenterwi.org/ You need to make an appointment because of Covid restrictions. What you donate helps lower income families in need who live in Waukesha County. If you don't have anything to donate right now, but frequently use Amazon, then use their AmazonSmile charity link, which donates a portion of your eligible purchase to them, at no cost to you! https://smile.amazon.com/ch/39-1585261
𝙇𝙖𝙠𝙚 𝘾𝙤𝙪𝙣𝙩𝙧𝙮 𝘾𝙖𝙧𝙞𝙣𝙜 (𝙃𝙖𝙧𝙩𝙡𝙖𝙣𝙙): https://www.lakecountrycaring.com/how-you…/items-we-need/ Donation hours are listed on their site. Like The Hope Center, all items are free for those in need who live in the surrounding areas. Some of their most needed items are sanitizer wipes, laundry detergent, towels, toilet paper and general cleaning items.
𝙏𝙝𝙚 𝙒𝙤𝙢𝙚𝙣'𝙨 𝘾𝙚𝙣𝙩𝙚𝙧 (𝙒𝙖𝙪𝙠𝙚𝙨𝙝𝙖): https://twcwaukesha.org/get-involved/donation-wish-list/ Right now they are in need of the things listed on this page if you scroll down. All items need to be new and in packaging to be accepted. They are also accepting non-perishable food.
There are also numerous food pantries in the area that need food and general toiletries. These locations are run 100% by volunteers and don't receive assistance. There is a growing need for families since last year.
𝙋𝙚𝙬𝙖𝙪𝙠𝙚𝙚: http://www.pewaukeefoodpantry.com/
𝙎𝙪𝙨𝙨𝙚𝙭: https://www.sussexareasos.org/FoodPantry
𝙊𝙘𝙤𝙣𝙤𝙢𝙤𝙬𝙤𝙘: https://www.oconomowocfoodpantry.com/
Do you have a donation center or food pantry we should be aware of? Please share the information in a comment below!